Key Specifications/Special Features:
Customize Polymid FPC Membrane Switch with Metal Backer and Screws (155257)
Overlay: Polyester;
Back Adhesive: Double Sided Adhesive;
CIrcuit: Copper FPC;
Buttons: embossed with tactile metal domes;
Connector: 2.54mm pitch female connector;
Backer: Al PLate with screws;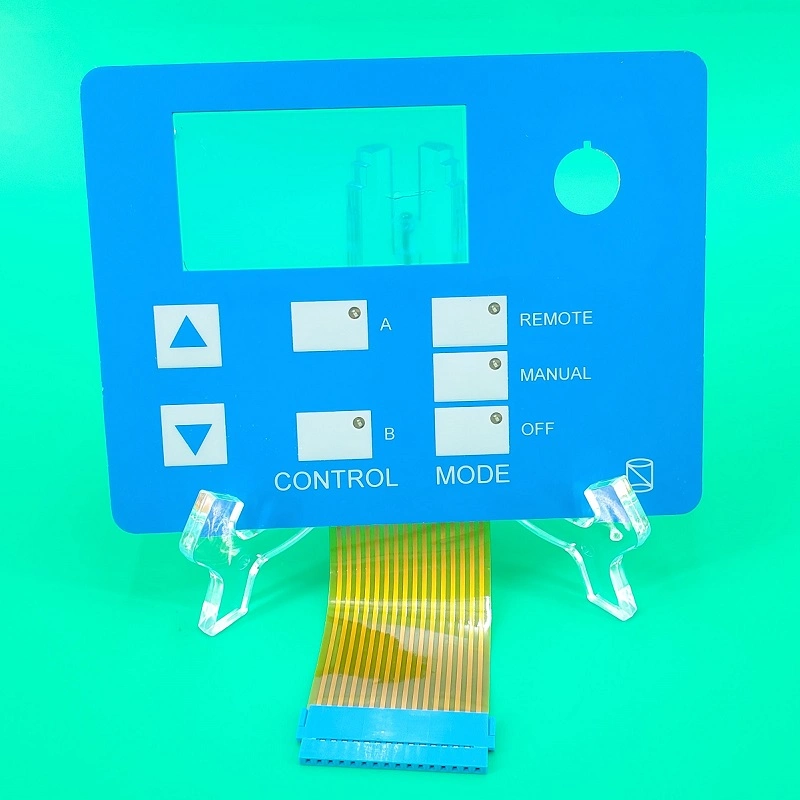 Front side View of this membrane switch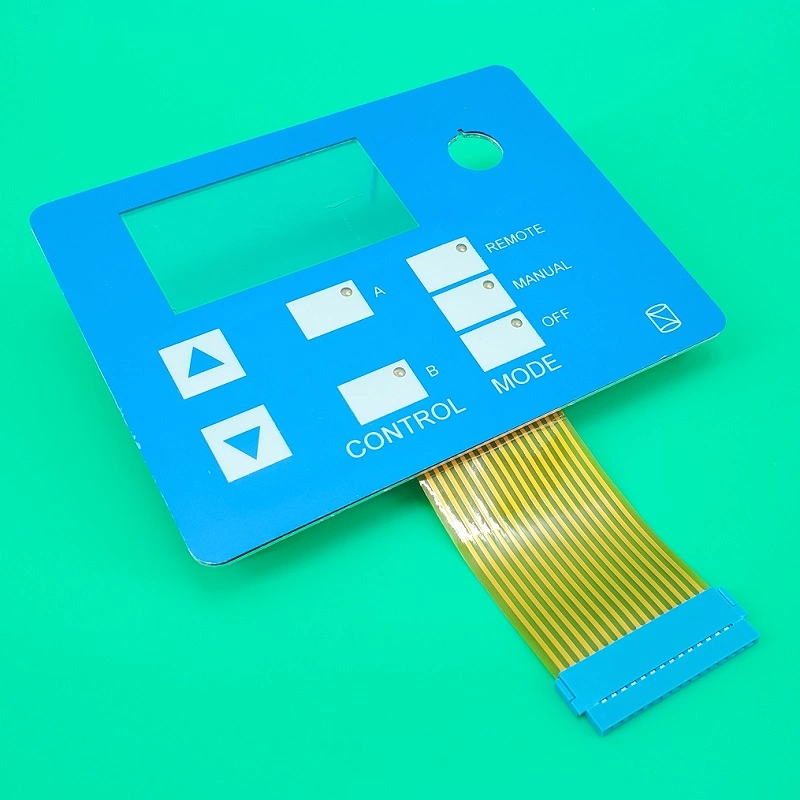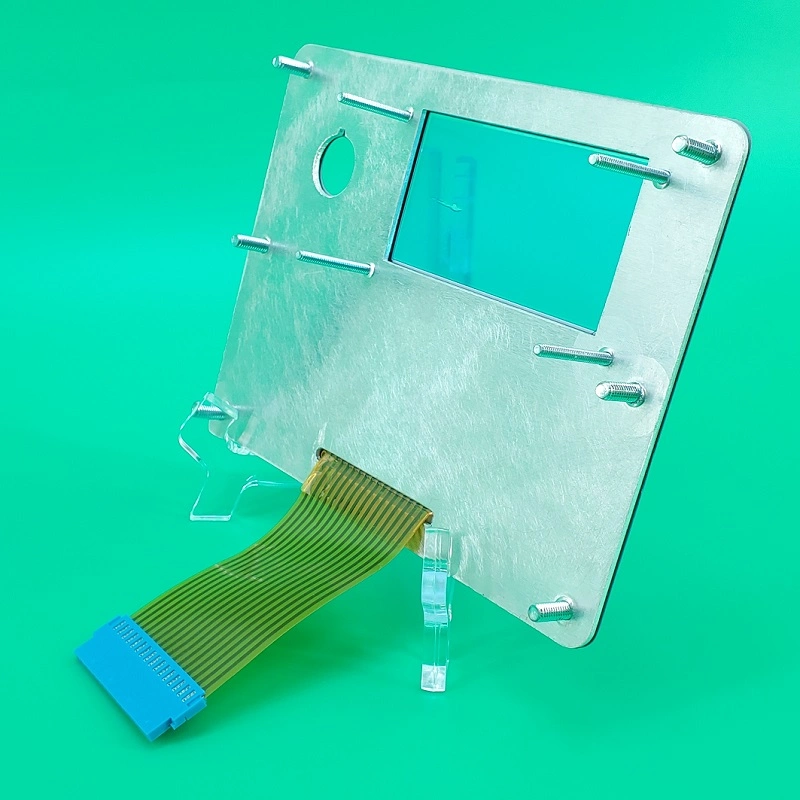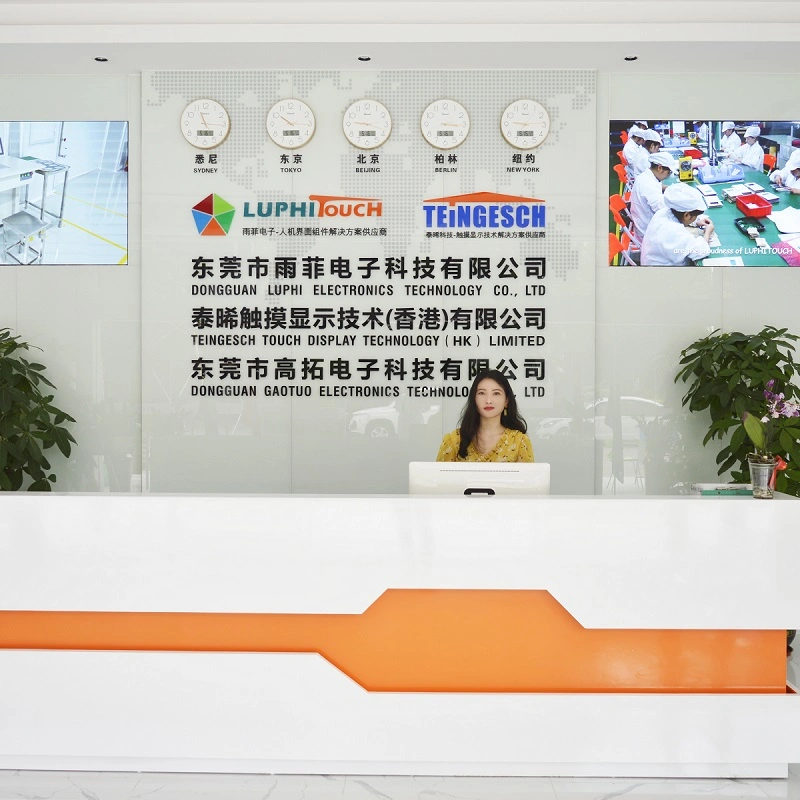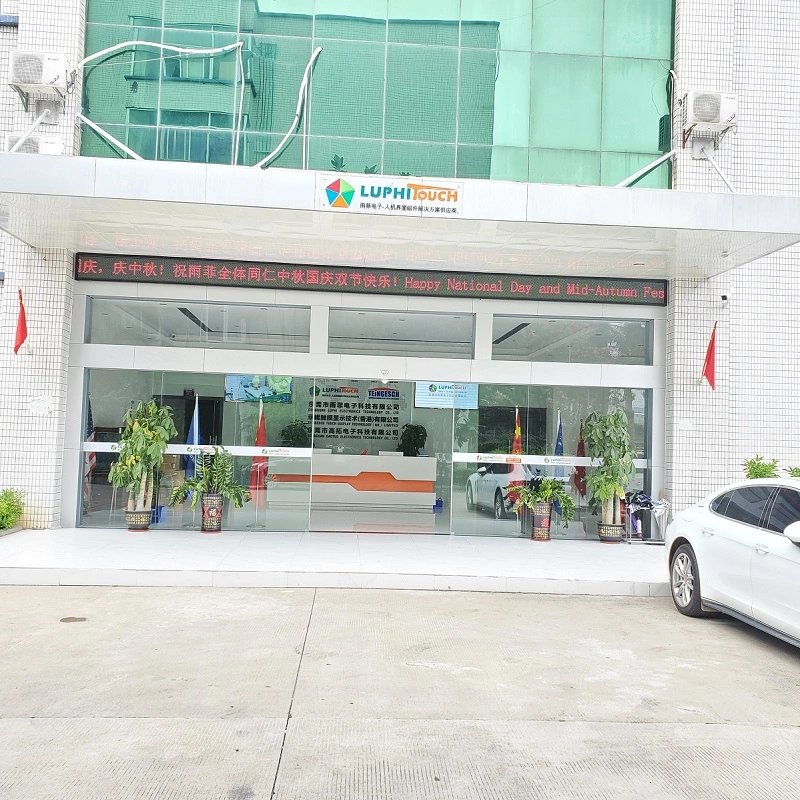 Reception Desk and Hall of LuphiTouch
Fashion decoration of LuphiTouch receiption desk and hall will give any visitors of very good environment and mood!

Front Door of LuphiTouch Factory Building
LuphiTouch located on 1st Floor of Hesen Industry Park, Huaide Area, Humen Town, Dongguan City, Guangdong Province, China 523926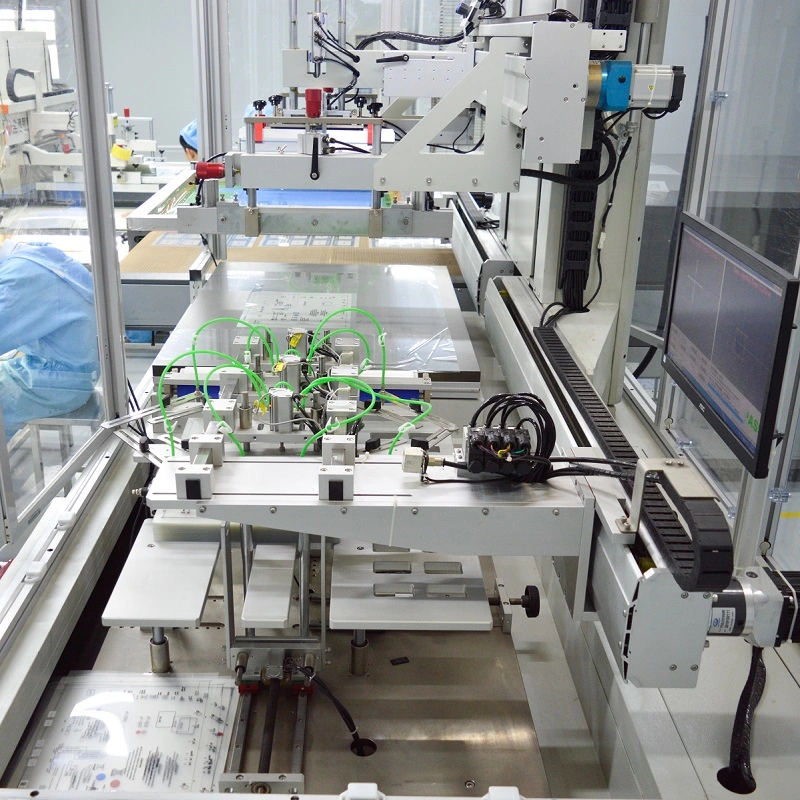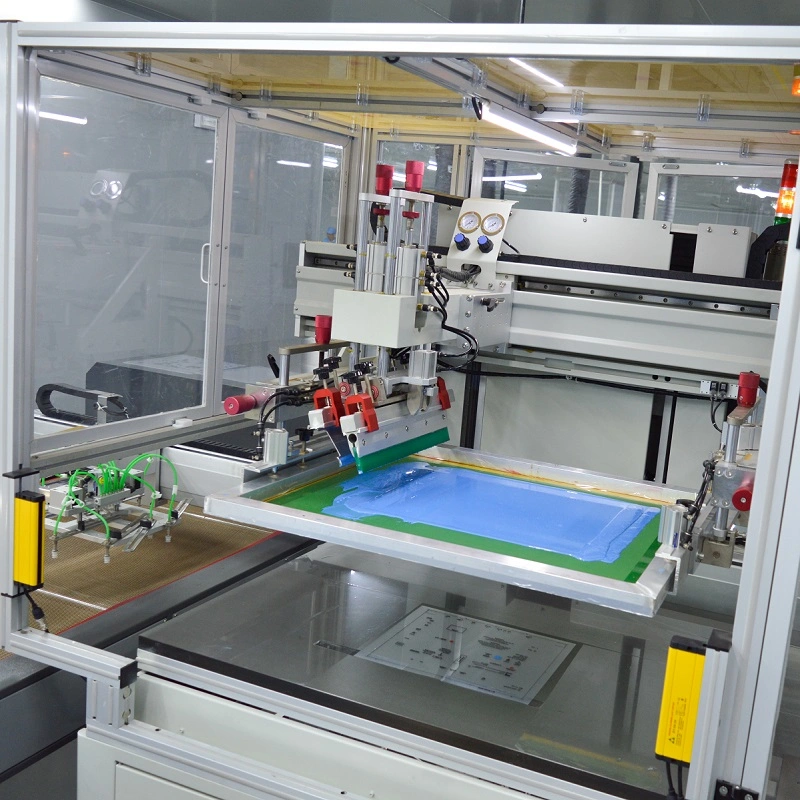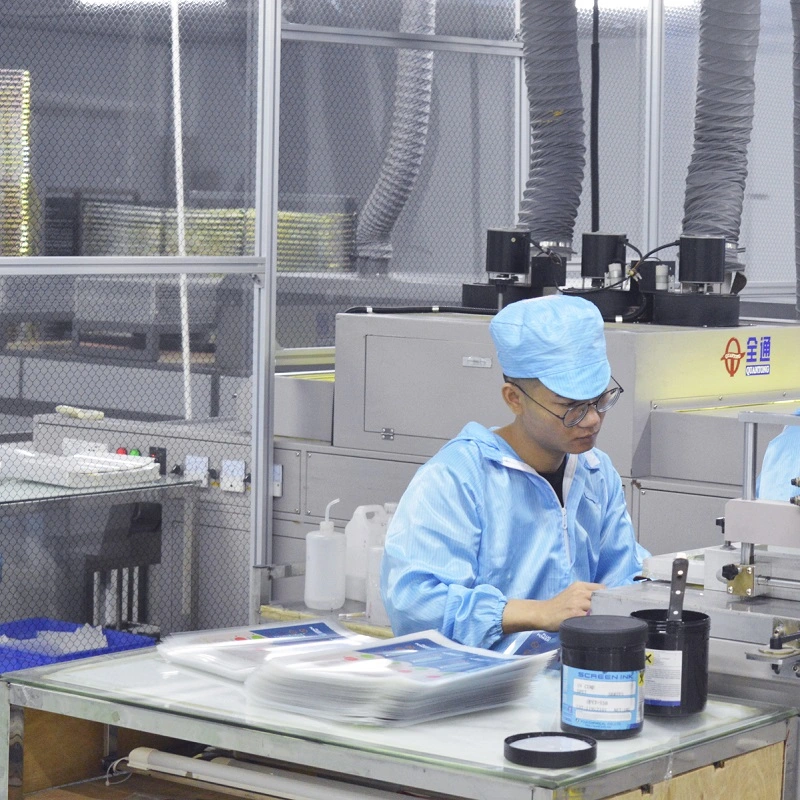 Auto Screen Printing Machine
We have 2 auto screen printing lines can provide fast and reliable screen printing support to our graphic overlay and PET cricuit printing.

Screen Printing Room
LuphiTouch also has 5 semi-auto screen printing machines except 2 Auto printing lines. Screen prinitng room is 10000 class clean room.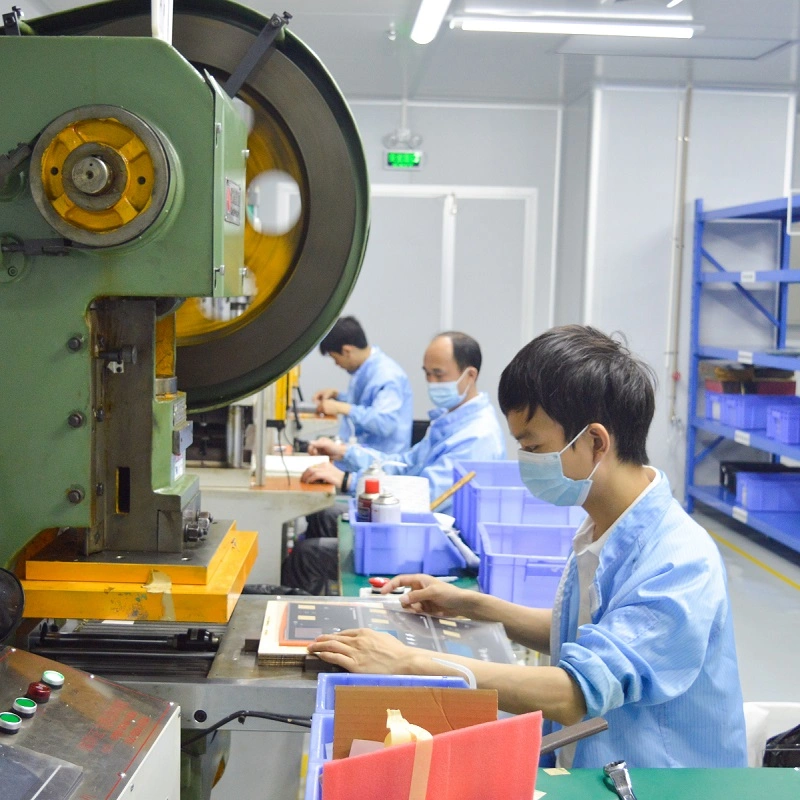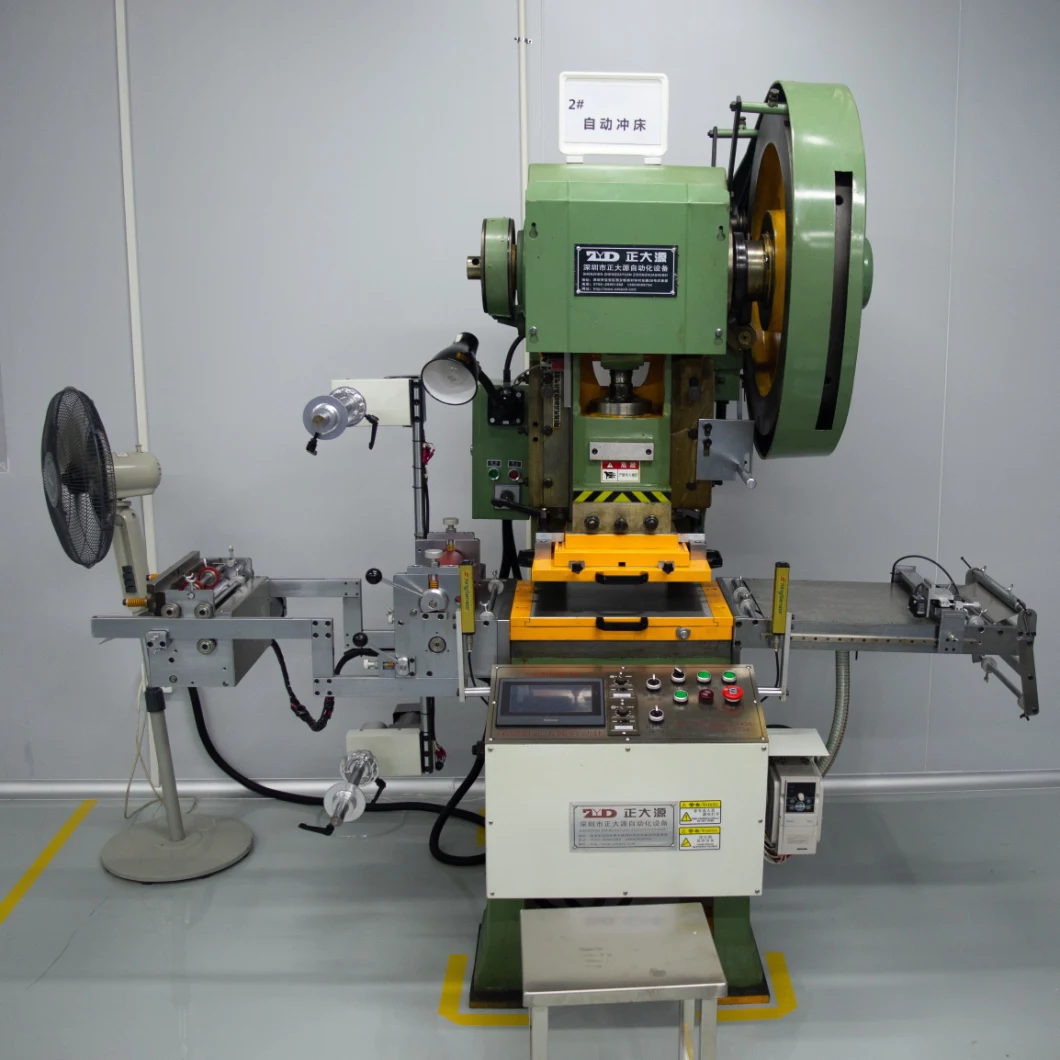 Diecuting and Embossing
Cut outshape, cut spacer layers, embossing buttons, LED windows. We have 4 cutting machines and 2 embossing machines.

Auto Punching Machine
LuphiTouch also has a Auto Punching machine can make fast Auto punching process which can increase our efficiency much.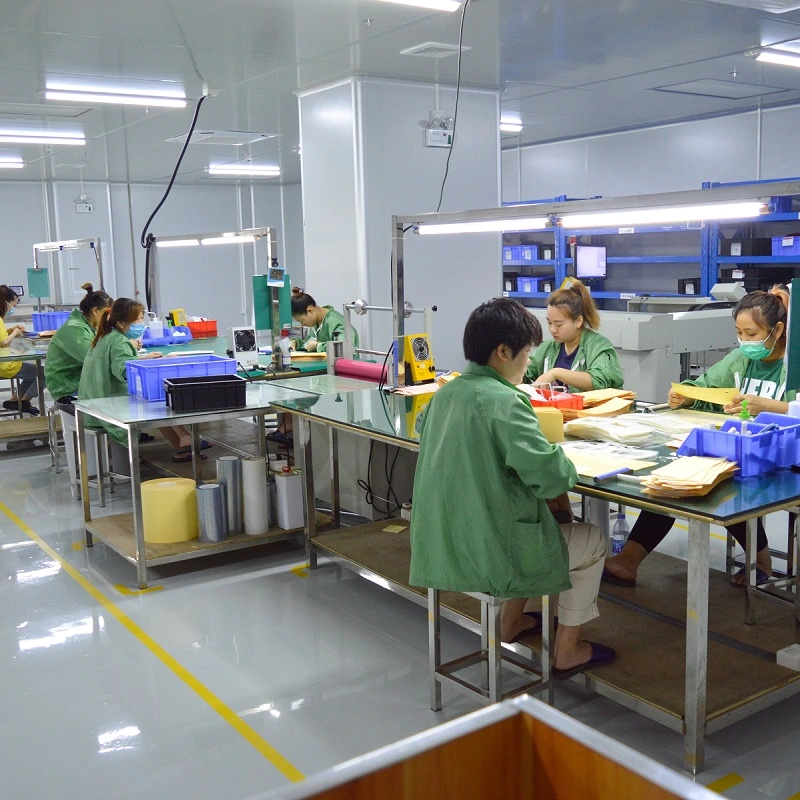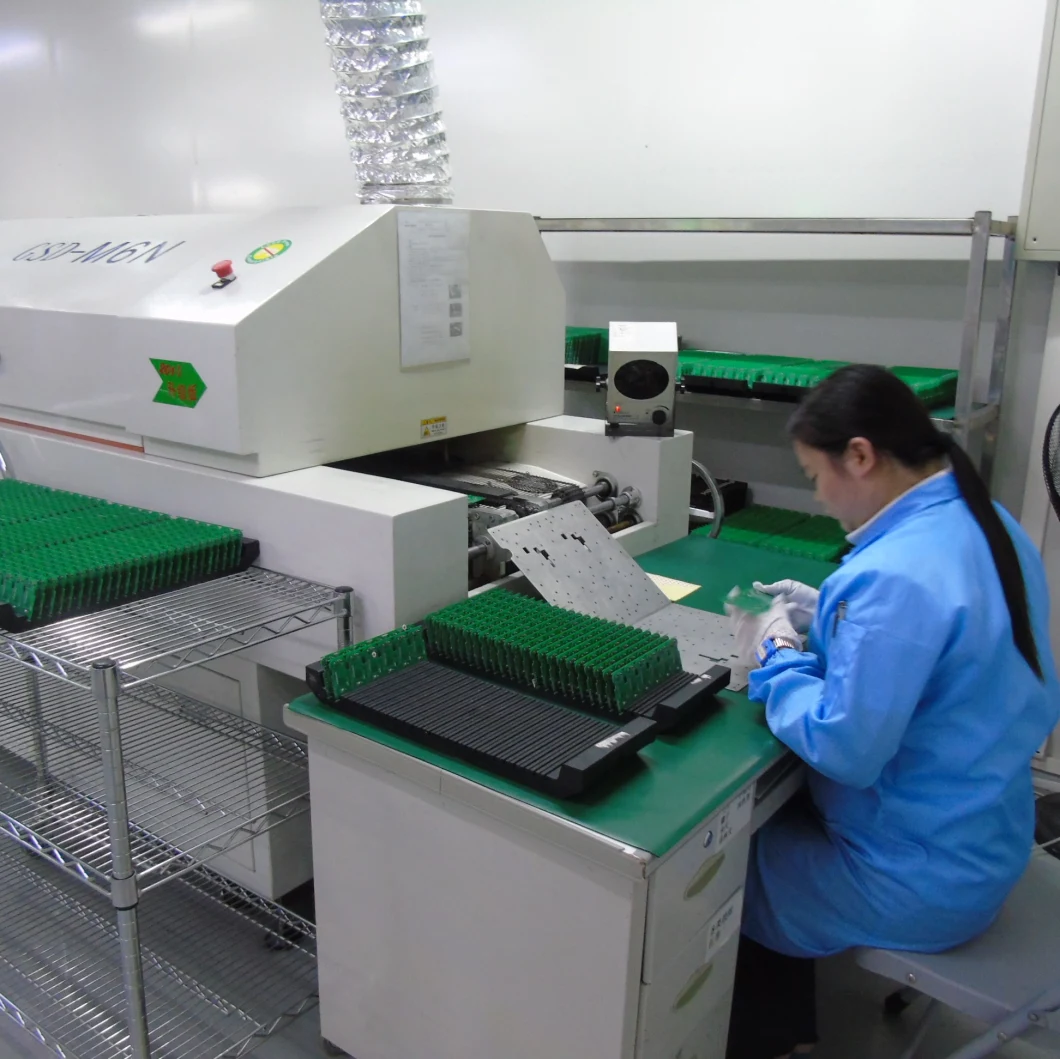 Membrane Switches Assembly Line
Laminate overlay, spacer, circuit packs together to be a completed stack-up membrane switch.

SMT Assembly Room
LuphiTouch has 4 SMT assembly line and can provide circuit board assembly(PCBA), PET circuit assembly service to our customers.

Our History:
Since the foundation in 2008, we have obtained 12+ years experiences in HMI(Human Machine Interface) industry, electronics manufacturing services

industry, continously offer membrane keypads, membrane switches, graphic overlays, rubber keypads, PCB design/fabrication, PCB assembly (PCBA) and

integrated assemblies service.
2008 VIT established in Hongkong;
2010 VIT started the touchscreen and LCD businesses;
2012 Company Moved to Chang'an Town, Dongguan City;
2013 Overseas Market Sales Turnover Broke US$2,000,000;
2014 Established PCBA factory (1500 SQM) in Daning of Humen Town;
2015 Established new high grade membrane switches factory-Dongguan LuPhi Electronics Technology Co., Ltd. (2000SQM);
2016 Established 100-class anti-static precision electronics assemblies clean room, introduced OCA lamination and defoaming machines, and
certified by ISO9001, ISO13485;
2017 PCBA factory introduced the 3rd SMT production line. Membrane switch factories sucessed of developing the capacitive switches;
PCBA factory's sales turnover broke 4million US dollars and membrane switch factory turnover broke 3million US dollars;
2018 Certified by ISO14001 and OHSAS18001;
2020 Moved to more bigger and more advanced new factory;

Contact us
Call us for more details
Add.: 1st/F, Building 2, Hesen Industry Park, Huailin Rd., Huaide Area, Humen Town, Dongguan, China 523926
Websites: luphitech.en.made-in-china.com, luphitech.en.made-in-china.com, luphitech.en.made-in-china.com, luphitech.en.made-in-china.com, luphitech.en.made-in-china.com