FSEP3-2.7 300kg 2.7m Self Propelled Order Picker
Product Description
Self-propelled Aerial Order Picker is the best equipment for materials picking and handling. It is widely used in warehouse and supermarket. Easy moving and poperating. Lift or fall steadily. Safe and reliable. Suitable for order picking application in distribution warehouse.
Self propelled aerial order picker is one kind of material handling equipment, it is mainly used to pick up cargo from rack. Operator can control moving, lifting and turning when stand on the platform, which highly improved the working efficiency. As it is lighter in weight, easy to implement by single person, flexible and convenient to operate, it is the best choice for stacking and reclaiming warehouses and supermarkets.
Self propelled order picker is equipped with two driving motor. Operator control the multi-function handle on the platform to make it move and turn.
Application
Self propelled Aerial Order Picker is widely used in the fields of hotel, building, warehouse, library, supermarket rack, workshop, elevator portal, supermarket, subway station, and other office building high altitude maintenance.
Major Parameter of Self-propelled Aerial Order Picker
| | | | | |
| --- | --- | --- | --- | --- |
| Model | FSEP3-2.7 | FSEP3-3.3 | FSEP3-4.0 | FSEP3-4.5 |
| Loading Capacity | 300Kg | 300Kg | 300Kg | 300Kg |
| Max. Platform Height | 2.70m | 3.30m | 4.00m | 4.50m |
| Max. Machine Height | 4.12m | 5.00m | 5.40m | 6.00m |
| Platform Size | 600*640mm | 600*640mm | 600*640mm | 600*640mm |
| Stowed Length | 1.53m | 1.53m | 1.62m | 1.62m |
| Stowed Width | 0.70m | 0.70m | 0.70m | 0.70m |
| Stowed Height | 1.83m | 2.13m | 1.84m | 2.00m |
| Min. Turning Radius | 1600mm | 1600mm | 1600mm | 1600mm |
| Max. Climbing Capacity | 15%-20% | 15%-20% | 15%-20% | 15%-20% |
| Ground Clearance | 40mm | 40mm | 40mm | 40mm |
| Driving Motor | 2*24V/0.4Kw | 2*24V/0.4Kw | 2*24V/0.4Kw | 2*24V/0.4Kw |
| Lift Motor | 24V/1.6Kw | 24V/1.6Kw | 24V/1.6Kw | 24V/1.6Kw |
| Battery | 2*12V/150Ah | 2*12V/150Ah | 2*12V/150Ah | 2*12V/150Ah |
| Charger | 24V/15A | 24V/15A | 24V/15A | 24V/15A |
| Overall Weight | 430Kg | 450Kg | 660Kg | 680Kg |
Features:
It moves and lifts all by battery power.
Operator can control moving, lifting, turning and all other operations when stand on the platform.
The light weight and maneuverability make it convenient to use in supermarket and warehouse.
Intelligent self propelled control system.
Zero-turn radius and compact design provide access in and around confined work areas.
Low gravity center provides good stability.
Configuration:
Proportional controls
Self-closing gate on platform
Drivable at full height
Non-marking tyre
Automatic brake system
Emergency lowering system
Emergency stop button
Cylinder holding valve
Forklift pockets
Charger protection
Flashing beacon
Structure Principle & Instruction
1. Charging the battery before you use it. After charging up the battery, please cut off the power, then unplug it.
2. Lift the platform to its top position to check that there is enough hydraulic oil in the system. Refill if necessary with YA-N32 or a similar oil.
3. Turn the key and switch on, the display indicator shows. Choose the mode of rising, control the height by Joy-stick.
4. Change the mode to walk. Also can be controlled by Joy-stick, the "rabbit" pattern indicates speed up, the "tortoise" pattern indicates speed down.
The structure of Self-propelled Aerial Order Picker is as below: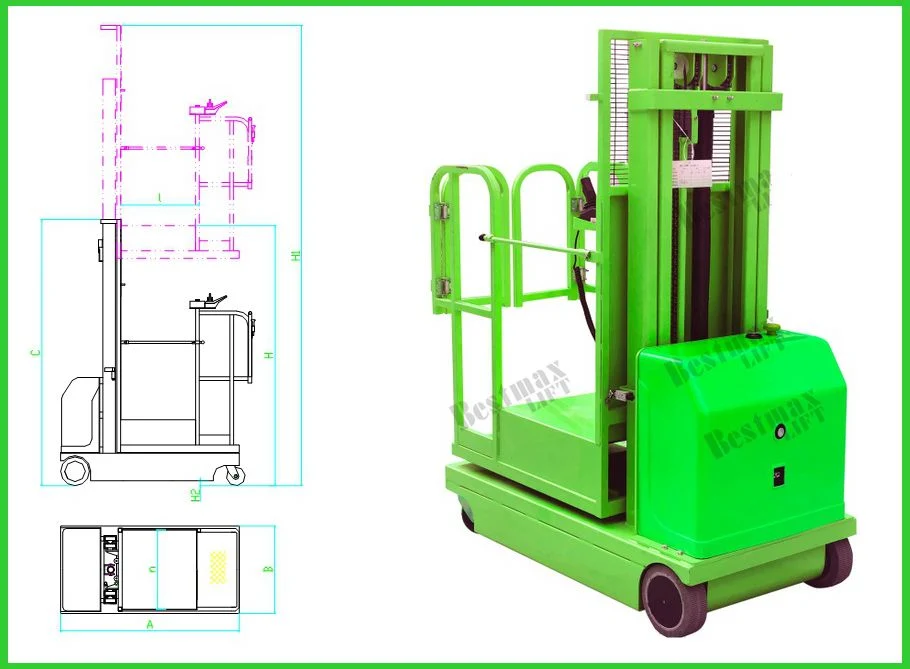 Product Details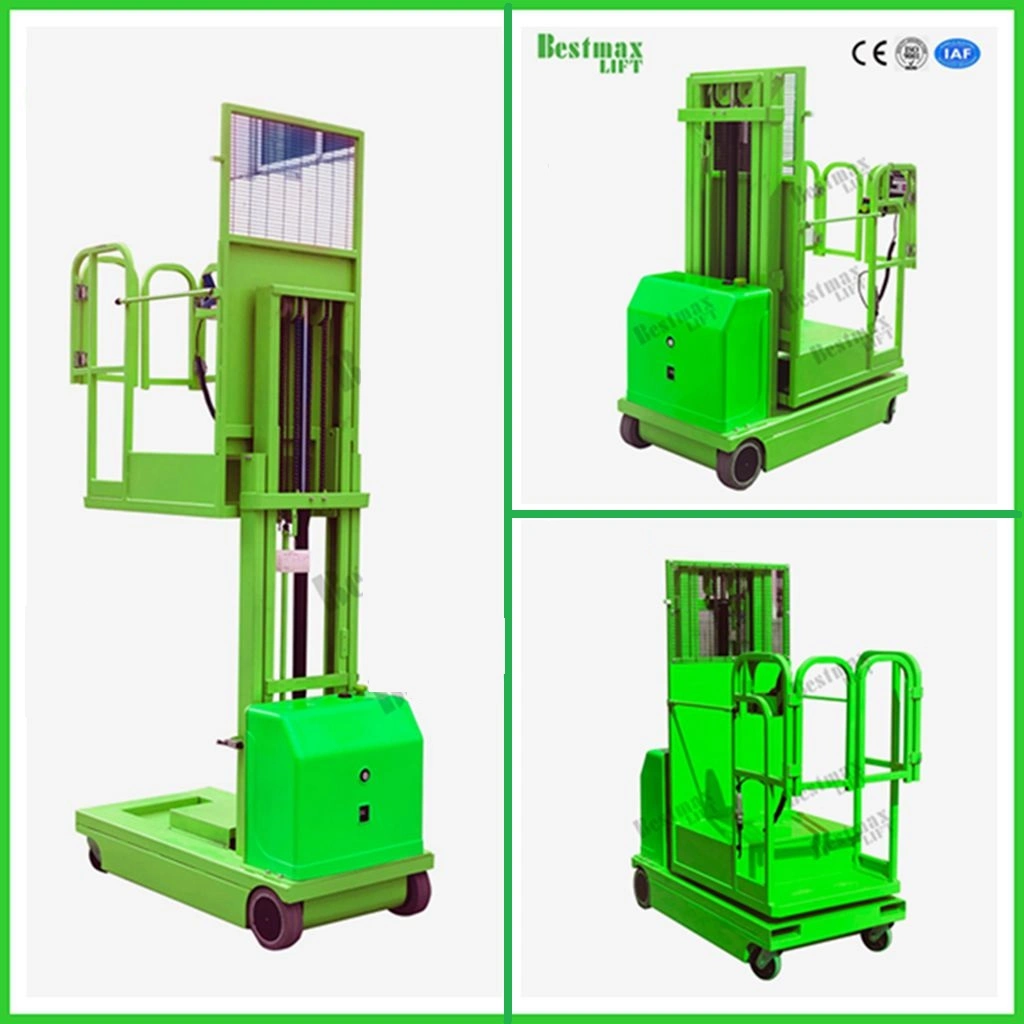 Handling & Storage
The Self-propelled Aerial Order Picker must be stored in a horizontal position, in order to prevent the oil and the electrolyte will overflow, when transporting and storing.
When stores it, it must be kept clean and keep far away from the damp and bad climate. The temperature of environment should not be more than 40ºC.
If the battery isn't worked for a long time, it should be recharged timely.
Company Introduction
As a subsidiary company of Bestmax Heavy Industry Company Limited, Chenlift (Suzhou) Machinery Co Ltd. Is a suzhou-based world-wide supplier of lifting equipment with over 20 years of experience in the lifting industry, we have the knowledge to assist you in acquiring your next lifting equipment.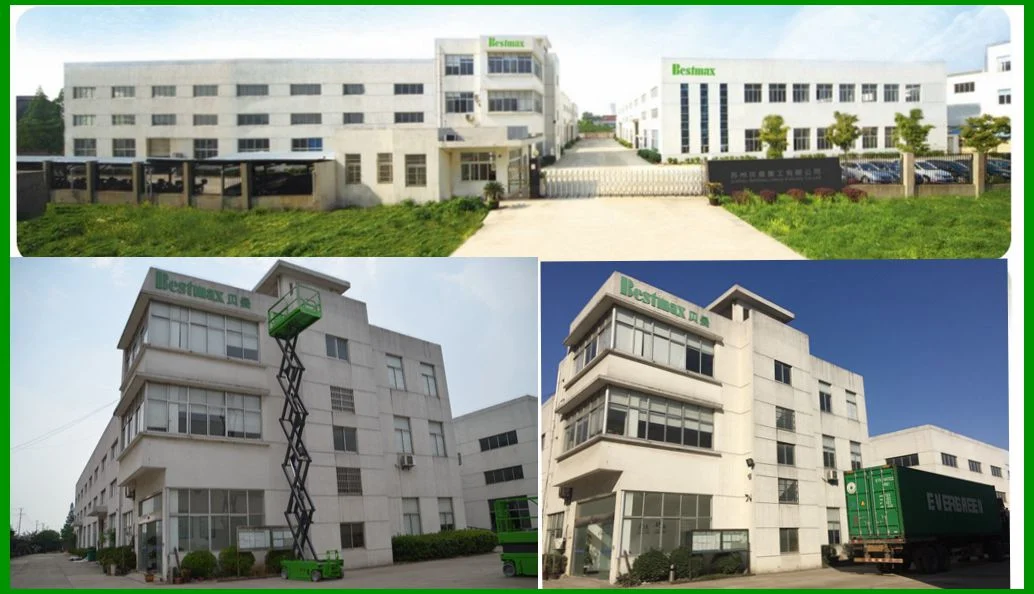 Certificates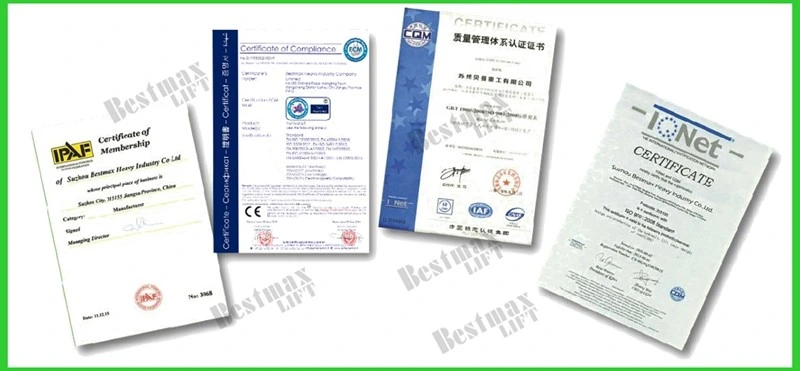 Factory Equipment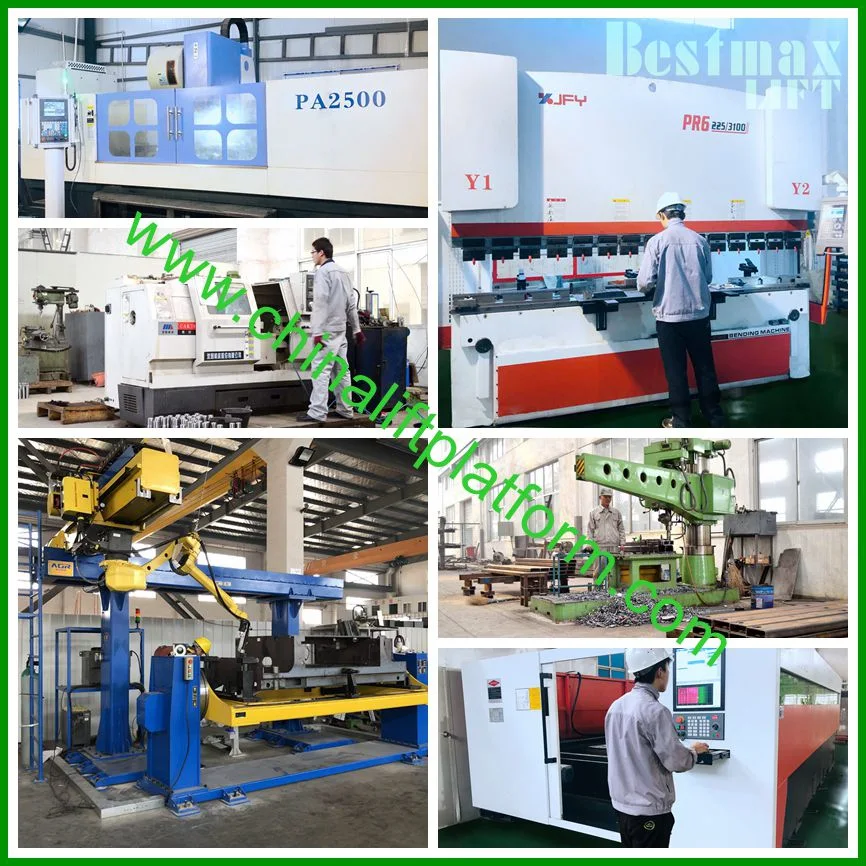 Customer Visiting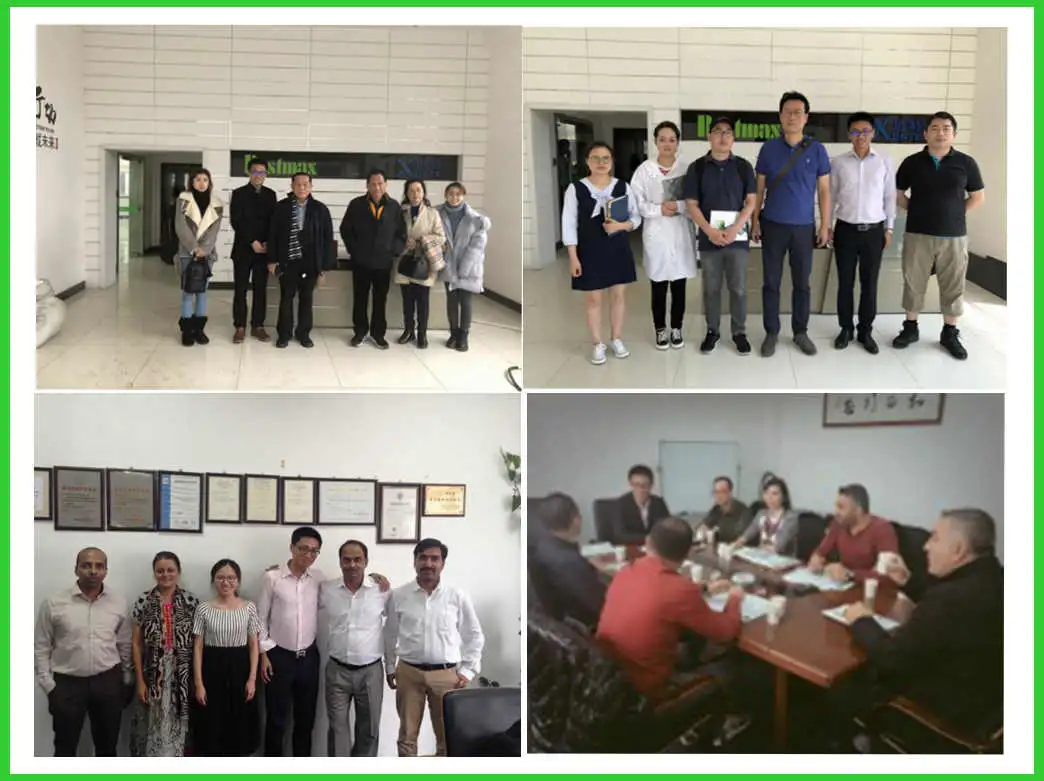 Other Related Products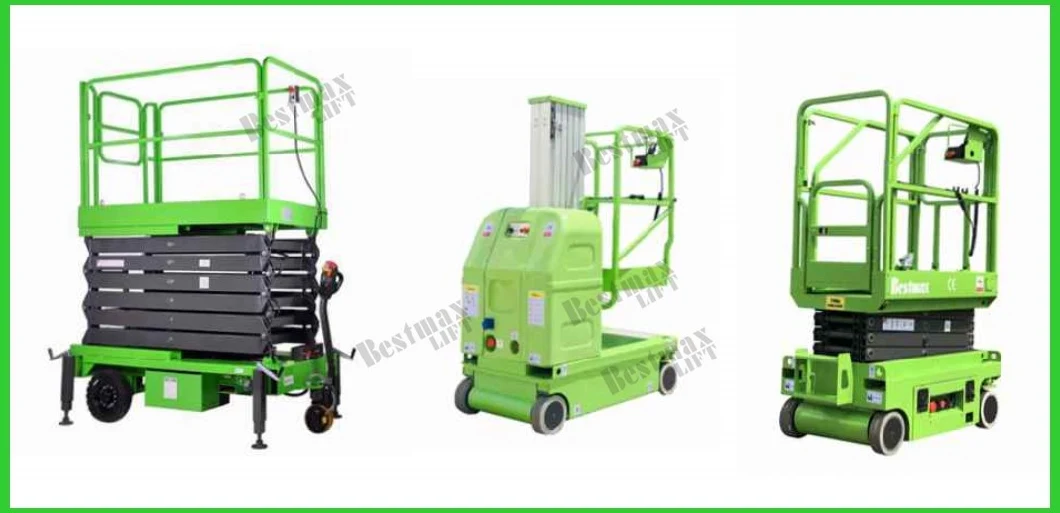 Why choose Our Order Picker?
· High Quality
· Reasonable Price
· Good after Service
· 1 Year Warranty
· More Than 20 Years Experience
Communication with Customers
:
A: How is that for quality control in your factory?
B: The quality control is strictly in accordance with ISO9001 quality management system. When the products are finished, the inspection is 100% executed strictly
1. Strict quality control system on the whole process of production
2. Imported key arts to ensure the high quality of our products
3. Advanced equipment and tools for examination and quality control
4. 100% strict examining products before shipment
5. All the quality complaints and improvement requirements are always studied seriously, if reasonable, put into practice immediately.
A: What is the delivery time for your goods?
B: It is 30 days after order confirmation.
A: How long is your quality guarantee period?
B: We have one year warranty.