Posterior Thoracolumbar Fixation System CanTSP Hook
The Spinal Fixation System consists of a variety of shapes and sizes of rods, hooks, screws, crosslink and connecting components etc., as well as implant components from CANWELL MEDICAL CO., LTD. The Spinal Fixation System, which can be rigidly locked into a variety of configurations, with each construct being tailor-made for the individual case. Spinal Fixation System can be used with the Spinal Fixation System. The components of the system include: screws, rods, crosslink and so on. Care should be taken so that the correct components are used in the spinal construct. The Spinal Fixation System is made of Titanium alloy which conforms to ASTM F136.To achieve best results, do not use any of components from any other device systems or manufacturers unless specifically allowed to do so or another CANWELL MEDICALCO.,LTD. As with all orthopaedic implants, none of the Spinal Fixation System components should ever be reused under any circumstances.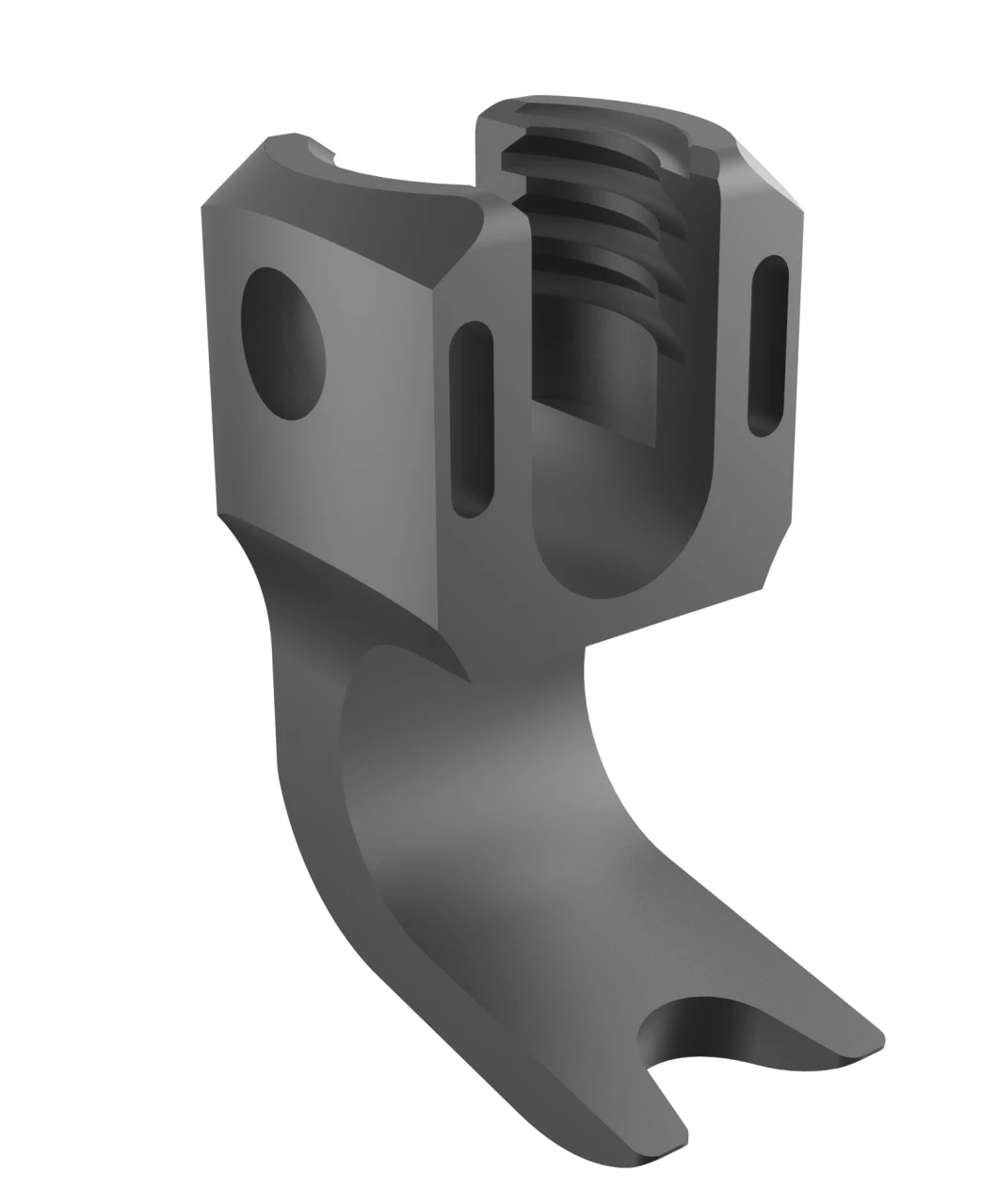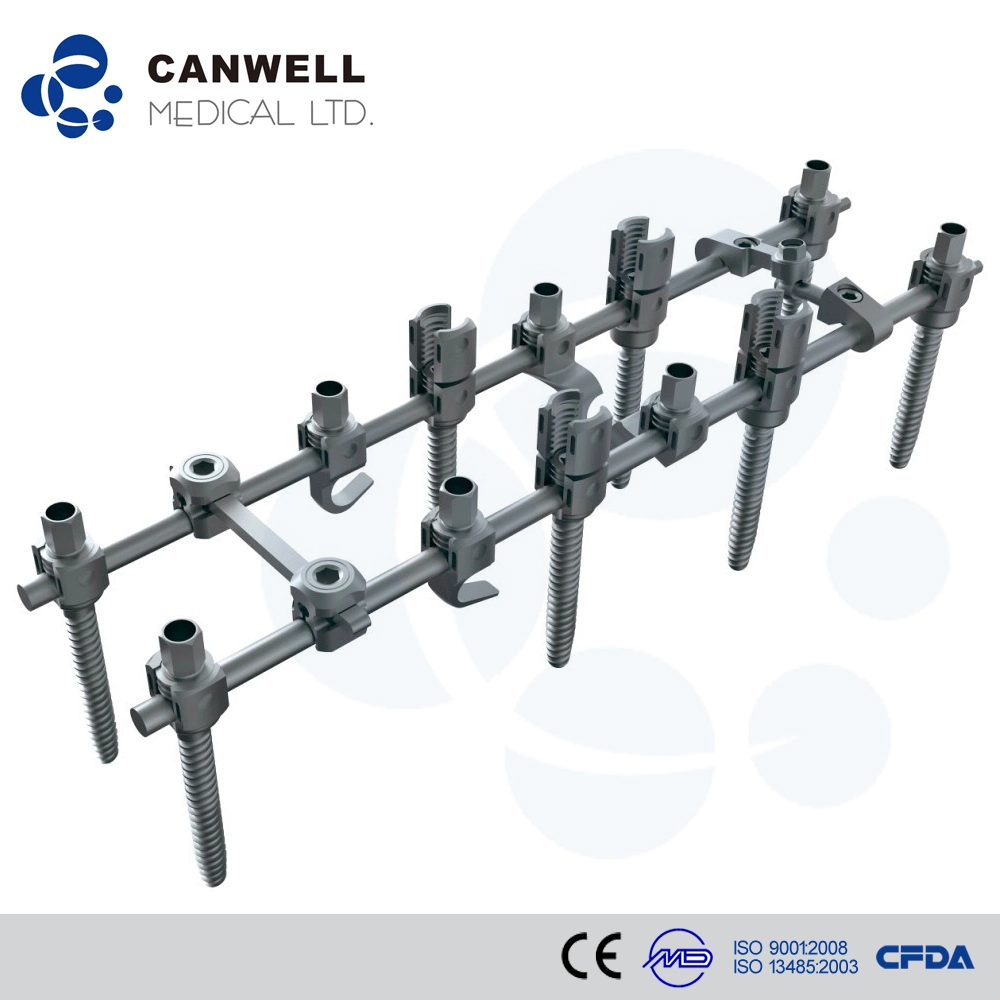 Product Name
Pedicle Hook bone graft Surgical premium
Material
The CanTSP are made of Titanium alloy.
Color
Customized
Standard
ISO 13485,ISO9001,QSR820,CE
Indication
The device provides stabilization and immobilization of spinal segments as an adjunct to fusion in the treatment of the following acute and chronic instabilities or deformities:
(1)trauma (i.e. fracture or dislocation),
(2)curvatures (scoliosis, kyphosis, and/or lordosis),
(3)spinal tumor,
(4)failed previous fusion,
(5)pseudarthrosis,
(6)spinal stenosis. It is not intended for pedicle screw fixation above T8.
Contraindications
1.Severe osteoporosis sufferer;
2.Sensitive sufferer on implant material known or under suspicion;
3.Sufferer under behaviour un-controlled;
4.Sufferer with metabolism and immunology dysfunction;
5.Spinal cord or nerve damnification;
6.Other sufferers not suitable for spinal inner operation according to clinical determination.
PRECAUTIONS:
1.The spinal fixation system has not been evaluated for safety and compatibility in the MR environment. It has not been tested for heating, migration, or image artifact in the MR environment. The safety of spinal fixation system in the MR environment is unknown. Scanning a patient who has this device may result in patient injury.
2.Inner implant shall be taken out in time after expiry or cure according to clinical examination.
3.The inner implant can not replace normal bone, the patient shall be told to conduct suitable recovery excises, but over load and acute movement is forbidden.
4.Do not use the inner implant with different materials or from different manufacturers together.
5.Rod of spinal fixation system can be transfigured if necessary, to obtain the shape similar with spinal column, but particular tools are necessary, and bending come-and-go is forbidden, otherwise will potentially cause breaking and invalid.
6.The operation doctor shall have abundant clinical experience, and familiar with inner fixation operation, inner implant and accessory devices.
Instruments for CanTSP
2.CanTSP Instrument Set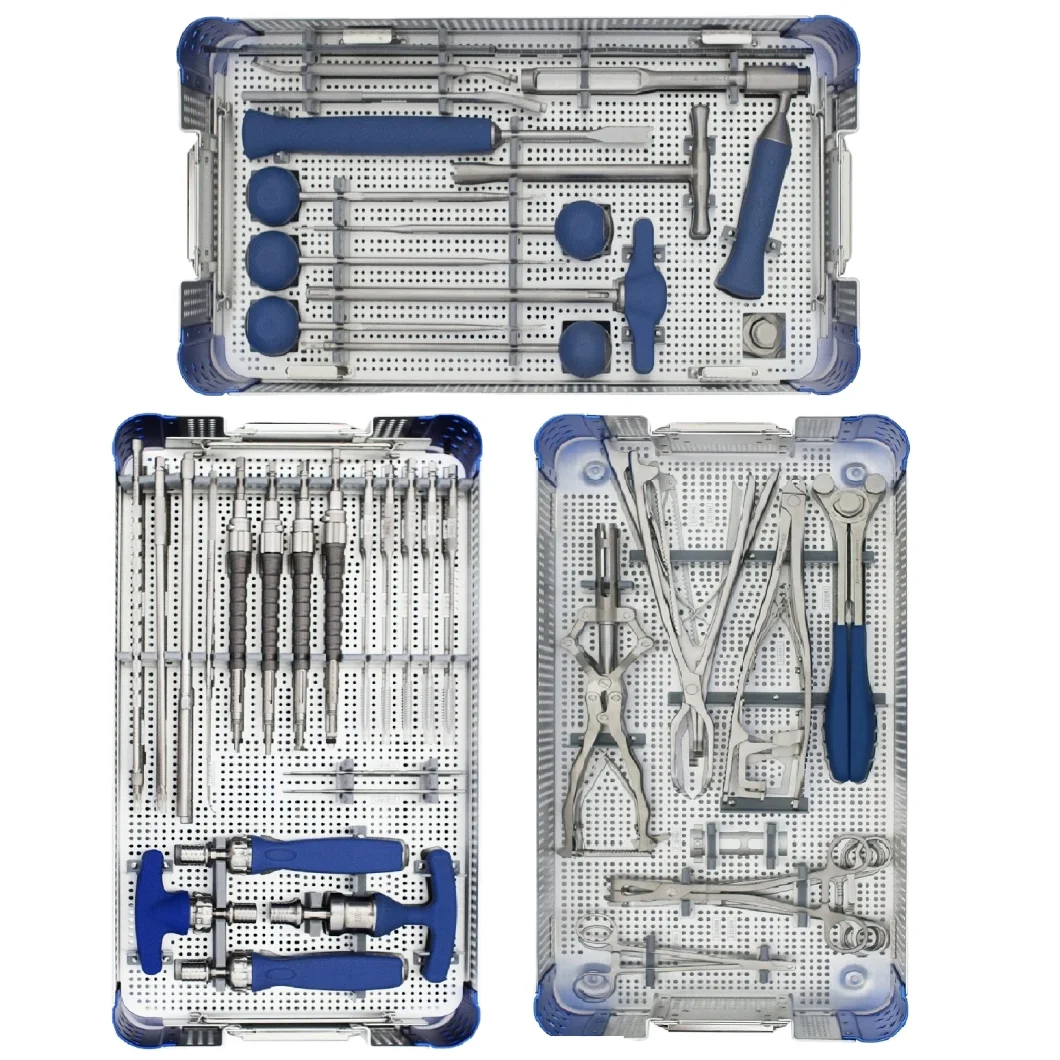 | | |
| --- | --- |
| Description | Qty. |
| Tap(4.5mm) | 1 |
| Tap(5.0mm) | 1 |
| Tap(5.5mm) | 1 |
| Tap(6.0mm) | 1 |
| Tap(6.5mm) | 1 |
| Rod Bender, left | 1 |
| Rod Bender, right | 1 |
| In-situ Bender, left | 1 |
| In-situ Bender, right | 1 |
| Self-retaining Break-off Driver | 1 |
| Stardrive screwdriver | 1 |
| Quick Coupling Plug driver | 2 |
| Reduction Screw Tab Breaker | 1 |
| Dual End Plug Starter(short) | 2 |
| Universal Spinal Screw Tray | 1 |
| Monoaxial Screwdriver | 1 |
| Reduction Monoaxial Screwdriver | 1 |
| Polyaxial Screwdriver | 1 |
| Reduction Polyaxial Screwdrive | 1 |
| Reduction Forceps | 1 |
| Extender | 1 |
| Lateral Translator | 1 |
| Plug Starter | 1 |
| Counter Torque Wrench | 1 |
| Instruments tray(TSP5.5) | 1 |
3.CanTSP Instrument Set( for correction)
| | |
| --- | --- |
| Description | Qty. |
| Wide blade Lamina Elevator | 1 |
| Narrow blade Lamina Elevator | 1 |
| Pedicle Elevator | 1 |
| Transverse Process Elevator | 1 |
| Hook Pusher for Implant Holder | 1 |
| Implant Pusher for Dual Purpose Instrument | 1 |
| Lateral Implant Holder | 2 |
| Dual Purpose Instrument | 1 |
| Universal Spinal Screw Tray | 1 |
| Instruments tray(TSP5.5 Correction) | 1 |
Our Team
Our Production Team
Skilled and dedicated. We ensure Canwell-made with the most stable quality control and the best products.
Our Research Team
Experienced in engineering and design. We keep on developing new products based on market's needs.
Our Sales Managing Team
Strong-minded and professional. We are always getting ready to establish and manage sales service worldwide.
Our Training Event
Renowned experts and consultants organized for orthopedic-oriented teaching and leturing events.
FAQ
Q: Are you trading company or manufacturer ?
A: We are manufacturer located in Jinhua Zhejiang China.
Q: How long is your delivery time?
A: Generally it is 15-30 days if the goods are in stock. or it is 30-60 days if the goods are not in stock, it is according to quantity.
Q: Do you provide samples ? is it free or extra ?
A: Yes, we could offer the sample but for the extra price
Q: What is OEM serve?
A:The prodcut can be customized with your brand
Q: What is your terms of payment ?
A: T/T,Ecrow and so on.
Q: If I want to know more ...
A: Please contact me,haha.....