Nail Supplies Proximal Femoral Interlocking Intramedullary Pfna Nail Orthopedic Implant


Indications
Short nail: Pertrochanteric Fractures, Intertrochanteric Fractures, High Subtrochanteric Fractures.

Long nail: low and prolonged subtrochanteric fractures, Spontaneous (Pathological) fractures, Combined fractures.
Characteristics
Titanium Alloy.

Diameters: 9 -10 - 11 - 12 - 13mm.

Short nail length: 170 - 200 - 240 mm.

Long nail length: 300-320-340-360-380-400-420 mm.

5 ° median lateral angle.

130 ° CCD angle.
Quality Standard

ISO, CE, FDA

Brand

Canwell / Customized

Features & Benefits
--Two functions achieved : anti-rotation and stable fixation
--Two interlocking options:

a. Helical blade: fill interspace to reduce bone loss.
b. Lag screw: offer better compression locking effect
--Long nail tip and flutes design to prevent stress concentration

- Medial-lateral angle of 5°.
--Inner thread design on the end of the nail makes easier for nail extracting.
--End cap with different heights.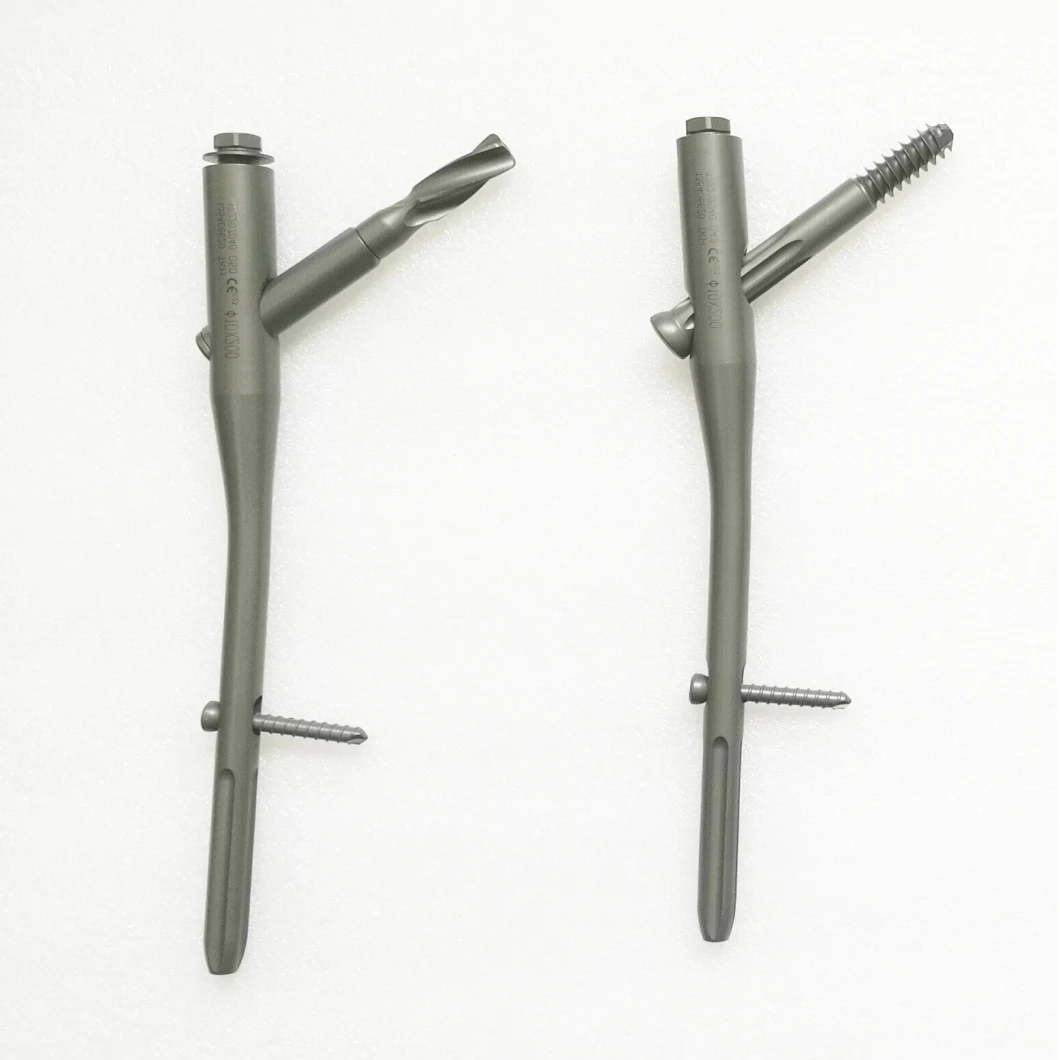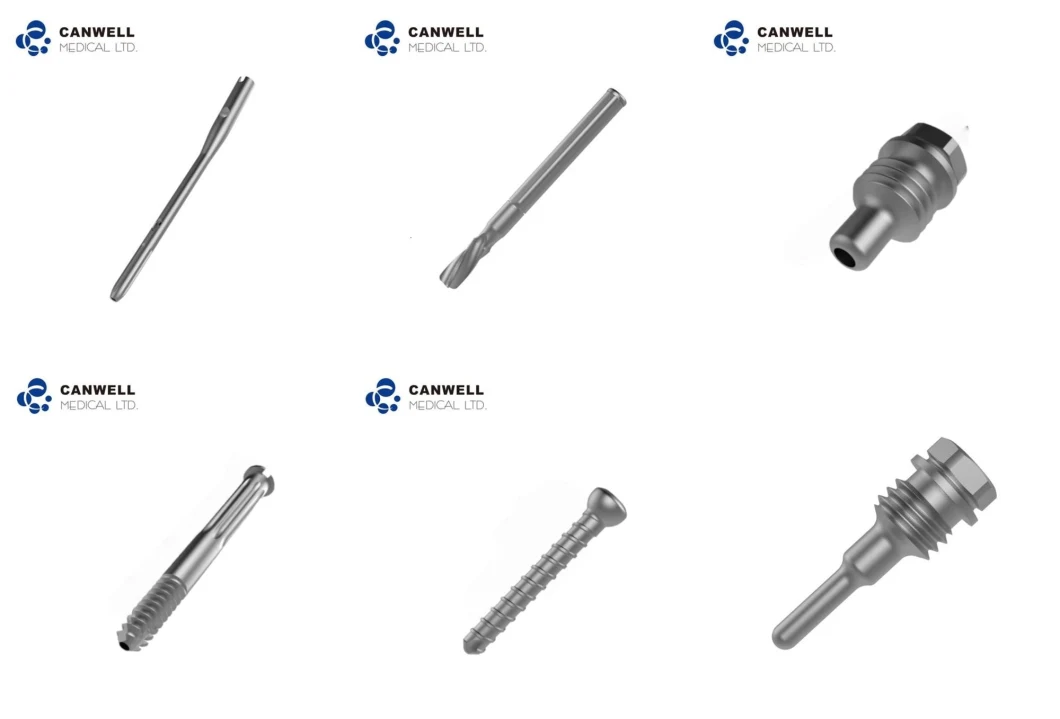 Instrument Set