Product features and Advantages


Ø 100% Elastic Memory




After reheating the shape and size back to original mould it can back to original





Ø Easily moldable




Activated to become very soft and stretchable in temperature 60 - 70ºC (140 - 158ºF)





Ø Excellent Ductibility




Sizes not shrink after molding





Ø Good Comfort




Good breathability with perforation only about 1/8 weigh of traditional plaster





Ø Excellent Transparency




Turns transparent when reaching activation temperature which allows for precise positioning of the material on the area to be covered and prevents accidental self bonding after heating





Ø Eco- friendly




Can be self-degrade in the nature environment in a year



Product characteristics


Ø Both perforated and non perforated versions are available




Ø Heating time 1 - 2 minutes at a temperature of 60 - 70ºC/140 - 158ºF




Ø Working time 3 - 4 minutes



Application scope
1. Fixation after reduction of fracture and joint dislocation.
2. Fixation of soft tissue injury such as joint ligament, nerve and tendon injury after operation.
3. Fixation during conservative treatment of osteoarthritis, acute and chronic osteomyelitis, suppurative arthritis and primary bone tumor metastasis or after debridement.
4. Joint deformity, nerve palsy, cerebral palsy, scoliosis correction and postoperative fixation.
5. Fixation after burn and other plastic surgery.
6. Manufacture and application of rehabilitation brace and orthosis.
7. Positioning and fixation during radiotherapy.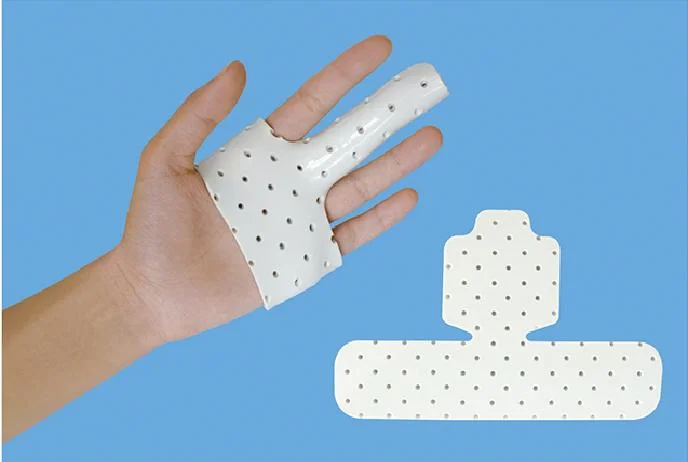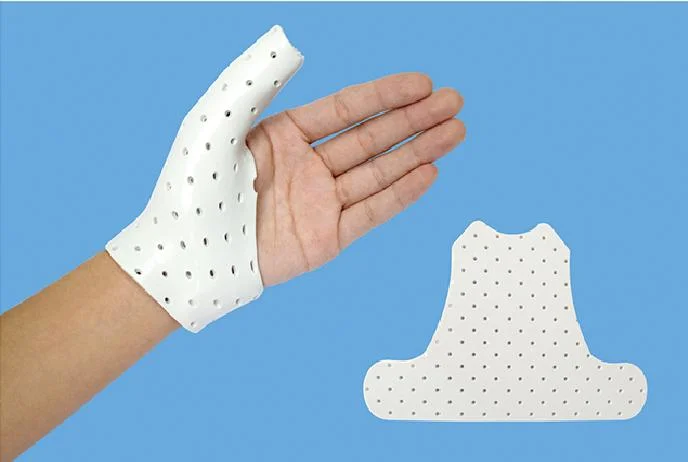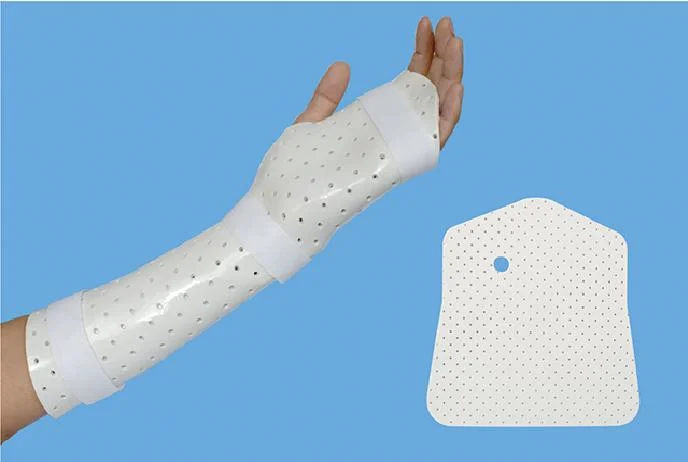 How to use?
1. Adjust the water bath to 75ºC, put the sheet into hot water for 2-3 minutes.
2. After the sheet turns to soft and pliable, put it on a soft cloth and dry it on.
3. Mould it according to the body part, hoop and loop straps be hold the splint in place, padding/liner materials increase patient comfort.
4. Keep the sheet for 10 minutes, it can be plastic well.
5. With a perfect memory, it can be remolded more than 3 times.