Thermoplastic Orthopedic Fracture Trigger Finger Splint Broken Middle Finger Sterilizer Splint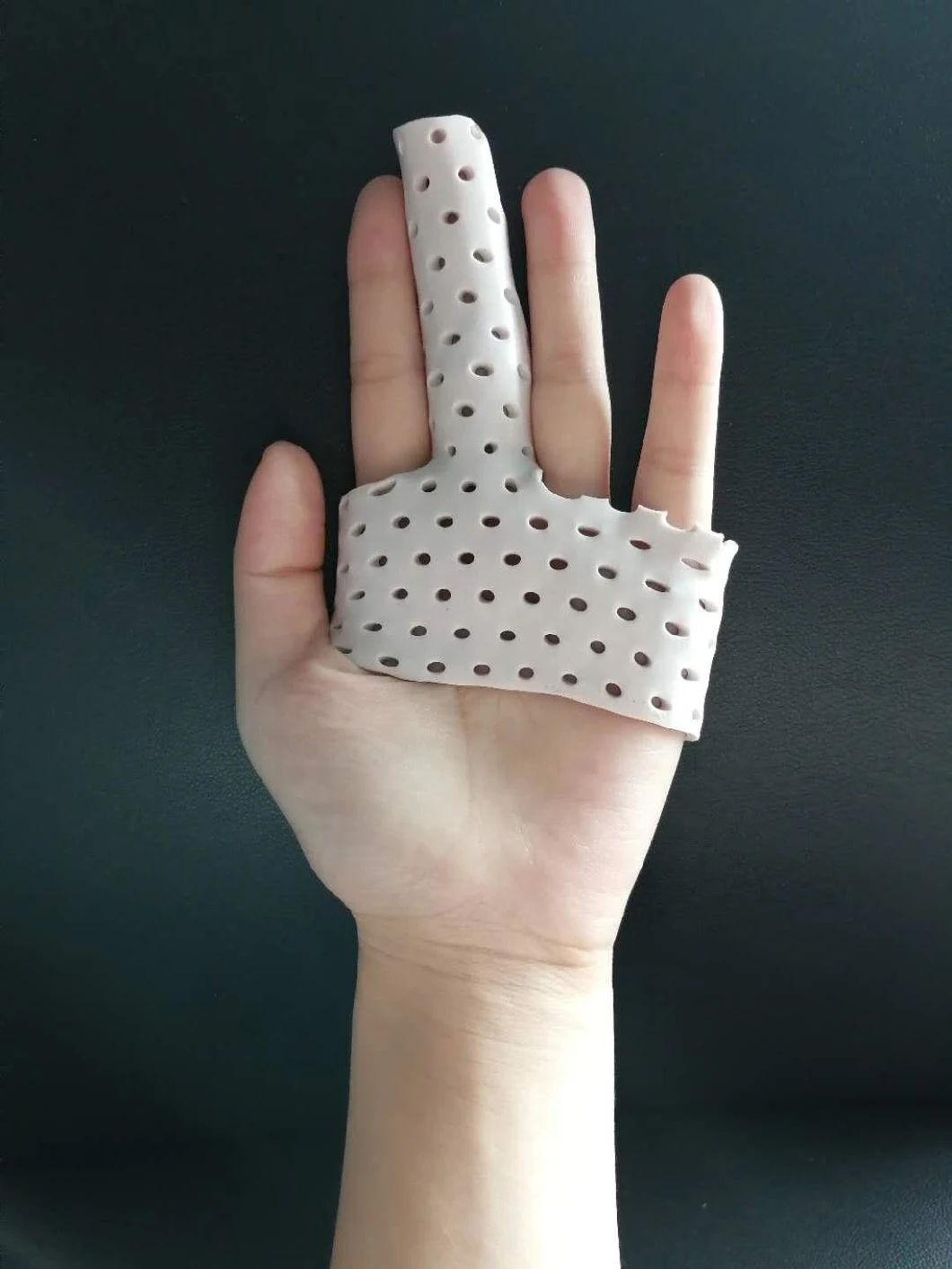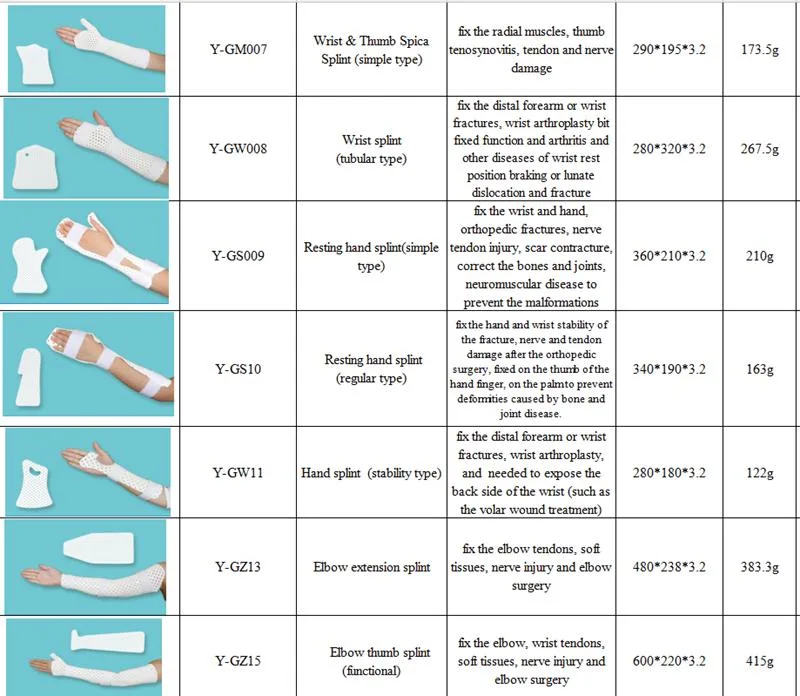 Product features and Advantages
Ø 100% Elastic Memory
After reheating the shape and size back to original mould it can back to original
Ø Easily moldable
Activated to become very soft and stretchable in temperature 60 - 70ºC (140 - 158ºF)
Ø Excellent Ductibility
Sizes not shrink after molding
Ø Good Comfort
Good breathability with perforation only about 1/8 weigh of traditional plaster
Ø Excellent Transparency
Turns transparent when reaching activation temperature which allows for precise positioning of the material on the area to be covered and prevents accidental self bonding after heating
Ø Eco- friendly
Can be self-degrade in the nature environment in a year
How to use?
1. Adjust the water bath to 75ºC, put the sheet into hot water for 2-3 minutes.
2. After the sheet turns to soft and pliable, put it on a soft cloth and dry it on.
3. Mould it according to the body part, hoop and loop straps be hold the splint in place, padding/liner materials increase patient comfort.
4. Keep the sheet for 10 minutes, it can be plastic well.
5. With a perfect memory, it can be remoulded more than 8 times.